You don't have to use someone else's definition of you as a compass point anymore
Rewrite your story and this time,
you make the rules.
Were you bullied as a child for being different? Do you carry those scars today in the form of anxiety, depression, post-traumatic stress disorder (PTSD), dysfunctional relationships, substance abuse, or suicidal thoughts? If so, you're not alone. Many people who were made to feel "othered" as a child struggle with fear, shame, and continued discrimination as adults. Now there is a compassionate guide to help you heal the invisible wounds of identity-based childhood rejection, bullying, and belittling—so you can finally move forward in your life.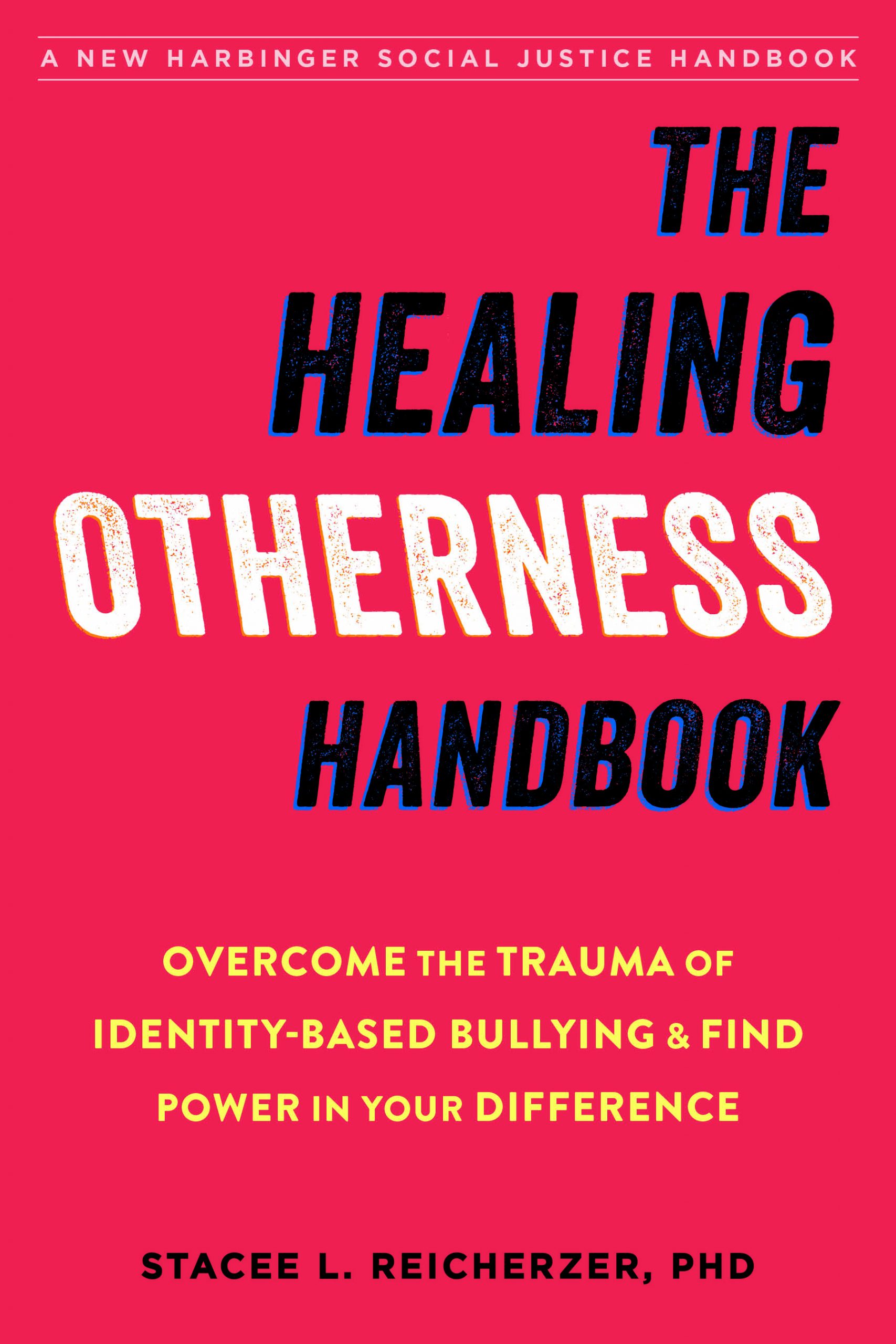 In The Healing Otherness Handbook, Stacee Reicherzer, PhD — a transgender psychotherapist and expert on trauma, otherness, and self-sabotage — shares her personal story of childhood bullying, and how it inspired her to help others. You'll discover mindfulness-based cognitive behavioral therapy (CBT) skills to help you gain a better understanding of how your past trauma has limited you, so you can finally free yourself from fear and self-destructive beliefs. 
If you're ready to mend the pain of your past, find power in your difference, and live an authentic life full of confidence — this handbook will guide you, step by step.
"Anyone who has ever felt different will benefit from this book, connecting with Stacee as she courageously shares her own experiences and those of people like us who have been Othered. You will feel that you are with a friend, counselor, teacher, and mentor, as she expertly guides you on a new journey of healing and growth."
"Stacee Reicherzer's book is a much-needed resource. She approaches the feelings of Otherness from a personal standpoint that welcomes people into the material, but in a professional manner that is well-grounded in research and expertise. By presenting a path to help individuals overcome the fear that has governed their life, she opens up doors for those who have been excluded to walk into their full and authentic experience."
"With wild anecdotes and heartfelt stories, Stacee Reicherzer speaks to every Other person out here. She not only provides actionable steps towards healing from bullying and ostracism, she does so with a wry humor that drew me in. The pages flew by as I laughed or cried at the shared memories all Others experience. Throughout this book she brings some of the relational healing and community we so desperately need."
"This soulful love letter spoke to my heart and experiences of Otherness. As an African American woman, Stacee's artful language—like identifying your rock and laying down your burden—allowed me to recognize the spaces for my own restoration. This handbook gives us all pathways to clarity and freedom from internal and external oppressors, and it is an invitation to engage in exploration and healing with prescriptions worth taking."
"This chef d'oeuvre was the perfect interruption to my isolation resulting from the COVID-19 pandemic. It fully satisfied my yearning for enlightenment and revived my creative spirit, consequently pulling it out of its cataclysmic quarantine. Suddenly, I was no longer alone as Dr. Stacee Reicherzer's soulfulness and unabashed sass unapologetically knocked on my door to take my mind, body, and soul on a swift and transformational journey of self-exploration and healing."
"Reicherzer provides a compendium of behaviors and feelings contributing to the pain and difficulties of feeling Othered, with helpful remedies to heal that pain and grow into healthy, happy, and self-actualized people using personal creativity and sass. She speaks to many causes of the pain of Otherness with very constructive and pragmatic suggestions for the many suffering. She also gives practitioners new clinical insights into this important syndrome."
"The world has been telling us how to think and feel since the moment we entered it. That pressure—combined with taunts, slights, and abuses—creates a feeling of Otherness within us. Stacee Reicherzer has created a path for healing. The reader is guided gently—with compassion, love, and humor—through an exploration of the pain, shame, and guilt of feeling different in a world that values sameness."
"With compassion, empathy, and an incredibly conversational tone, Reicherzer pulls you in with her uncanny ability to bring the trauma of Otherness to life. She gently guides the reader through user-friendly exercises of self-reflection, encouraging them to confront toxic aspects of dominant culture that dishonor and silence one's true self. This book is a must-have for anyone who wants to disrupt systemic oppression and finally belong."
"The Healing Otherness Handbook is just the medicine we needed at just the right time. In a world in which Othering hurts, harms, displaces, and creates trauma, Stacee Reicherzer invites the reader in to forge a path to healing to discover and claim our place at the table. Stacee's presence, wisdom, and humor remind the reader that she is walking with us on this journey, reminding us that our shared story of hurt can help us heal."
Dr. Stacee Reicherzer is a transgender counselor and educator who knows a thing or two about overcoming adversity.
Her survival story, and an avowed commitment that others shouldn't have to experience what she had as a child and young adult, led her to pursue her Counseling career. Over the years, Dr. Stacee has treated clients and trained other mental health professionals to address a number of trauma concerns that center in Otherness- abusive 'coming out' stories, humiliating forms of exclusion, hate crimes, and most recently, work with ancestral trauma for the descendents of extreme hardship and violence.
She now serves a growing community of people of different genders, sexual identities, racial and ethnic communities, religious groups, and class backgrounds.
And she's pretty entertaining, as well.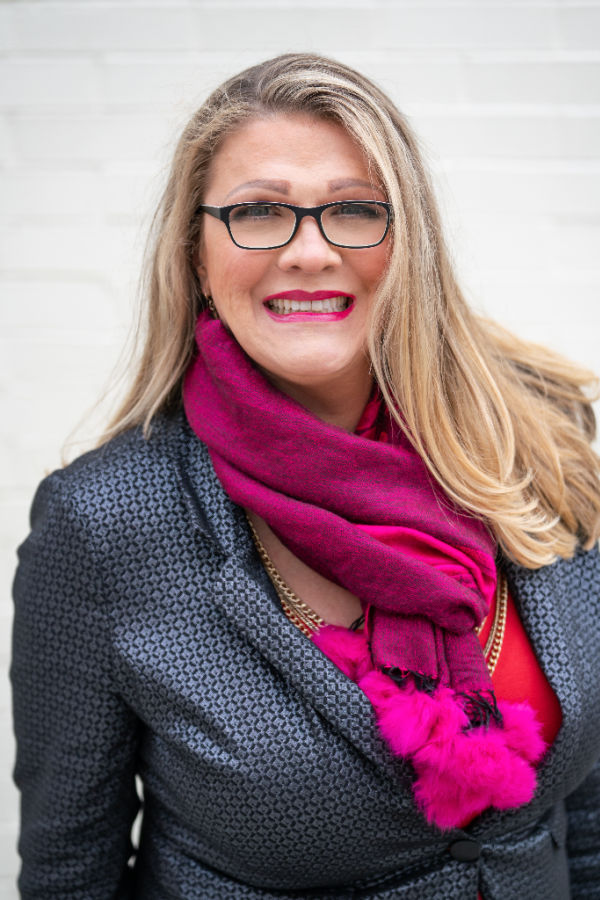 Dr. Stacee is Featured in: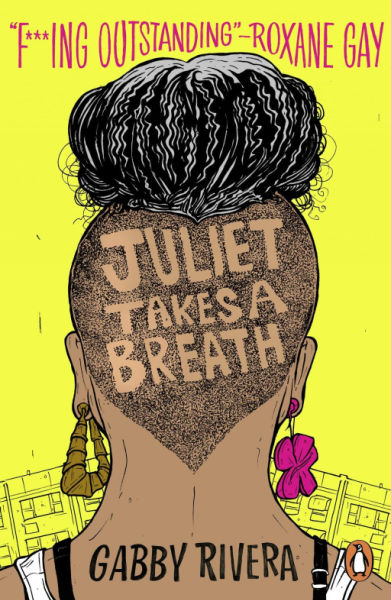 Juliet Takes a Breath by Gabby RiveraMy rating: 5 of 5 stars Damn, this book's good! I love, love seeing excellence in queer fiction. First, it's a compelling
Continue »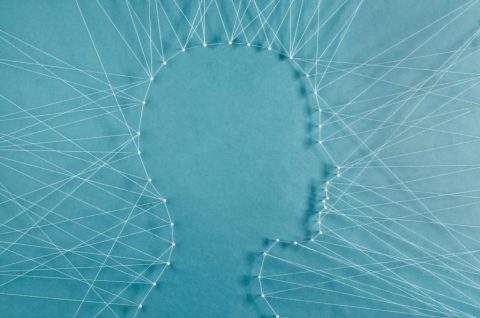 One of the hardest life lessons to learn and relearn is around fear. We have such a tendency to cluster our life stories around fear for those things
Continue »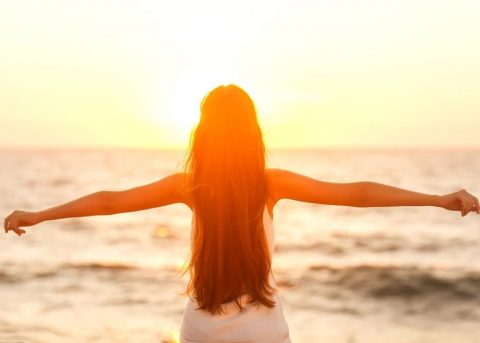 Aw, the magic of the holidays is near! But for sufferers of seasonal affective disorder (SAD), the shortened and often gloomy days, compounded by winter storms and long,
Continue »