Who Is Dr. Stacee, Anyway?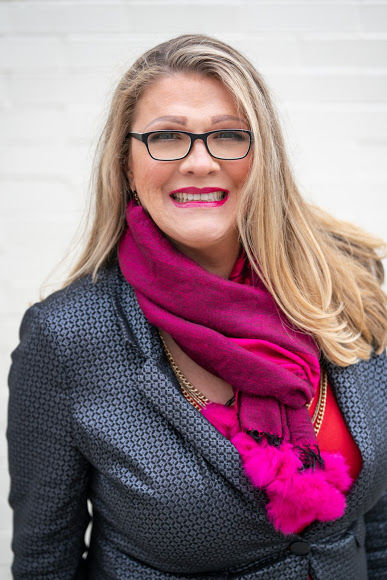 That is a great question.
I spent years asking it, myself. Here's what I've come up with, so far:
Stacee Reicherzer, PhD, lives in Chicago, Illinois with BB-8, her pug who's named after the lovable droid character from the "Star Wars" franchise.
In addition to Star Wars, Dr. Stacee enjoys travel around the U.S. and abroad, where she loves to taste, learn, celebrate, and be influenced by local culture. She also enjoys visits to see her family in her home state of Texas, where her favorite things include bluebonnets, puffy tacos, and Fiesta San Antonio; and to her beloved Massachusetts, where she lived several years among good people and the cranberry bogs, family farms, and wall stones of their quiet coastal communities.  
Dr. Stacee has worked with trauma-focused care over the last 15 years of her counseling career, and serves on the editorial board for the Journal of EMDR Research and Practice. In addition to presenting her research and clinical work with trauma that served LGBTQIQ individuals and couples, Black and Latinx women, and other marginalized groups; she currently writes, speaks, and teaches on a number of Otherness topics that include:
COVID-19 and its Impact on Mental Health
Imposter Phenomenon and Professional Burnout
Self-Sabotage in Higher Education
The Need to be 'Liked' and Approval-Seeking as a Source of Self-Esteem
She currently serves as clinical faculty for Southern New Hampshire University, where she supervises interns in the clinical mental health counseling program. Dr. Stacee is also a volunteer with the Alliance for the Great Lakes and a Chicago Food Depository pantry.
During her spare time, Dr. Stacee makes a great deal of space for laughter. And she laughs loudly, at that. She has a close friendship circle of people who enjoy concerts in the park, Chinese hotpot dinners, sports, drag shows, music, and time spent celebrating Chicago's cultural institutions.